Experience the Box Crushing Difference with Pointech
More Than Just Technology...
peace of mind

business security

technology solutions

business automation

web development

Cyber Security

cloud services

strategist

advisor
Founded by Chief Box Crusher, Austin Ramsey, Pointech strives to provide value-added technology solutions and consulting backed by customer-centric support. We aren't your regular IT service provider trying to just sell you products or solutions "in a box." We develop strategic solutions developed specifically for your business to help you and your business grow while staying safe and secure. We develop our solutions to take the stress out of IT. We like to use our slogan of "Never Fear, Pointech is Here!" Are you ready to take your business to the next level or need a technology refresh? Reach out to Pointech today to see how we can help your business "Crush the Box!"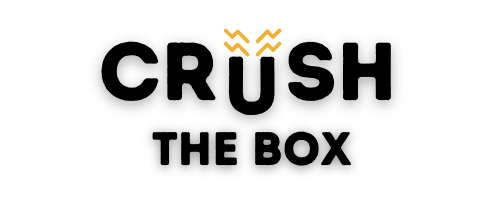 Technology Can be Stressful
We Give You Peace of Mind
In a technologically driven world, it can be difficult and stressful keeping up with the latest technology trends and security breaches. That's where Pointech comes in, ready to support your business and its goals! Let us partner with you and your company, so that you can focus on business! And when things may seem complex and confusing, just remember - Pointech has your company's back!
The Box Crushing Difference
We start by consulting with our clients to craft a personalized solution that fits your business's needs. We are all ears to your business's challenges and needs.
Through design, we develop personalized solutions that take the hassles out of technology. Every solution we design is unique to how you and your business runs and operates.
We install innovative and complete solutions to support your business as you grow in the future. We can scale our custom solutions for your business as you grow.  
Throughout the process, we support your business behind the scenes (24/7/365) to power your business and keep it running. It's a part of our box-crushing difference!
We are Customer-Centric...
Well, we can't share our whole box-crushing recipe. But with over ten years of technology consulting with businesses and consumers around the region, Pointech has developed a service that is focused on putting, you, the customer front and center. Are you ready to crush a box in your business? Reach out to Pointech to bring in the sledgehammers (well...we'll leave them at the office to keep our insurance agent at ease) to crush some boxes to help take your business to the next level!
We are wired to connect! Need a consultation or ready to partner with Pointech to power your technology solutions? Drop us a message below, and we will be in touch soon!